ZIGURAT

Branding & web design
(2016—Present day)


Zigurat | Global Institute of Technology

is an online school of higher education on engineering, architecture and technological innovation. It focuses on practical learning through real life work projects, enhanced by collaborative international teamwork facilitated by its online platform.

It's name comes from the ziggurat, one of the first feats of architecture and engineering in human history and a symbol for civilization advancement.

The concept is the combination of the ziggurat, a step pyramid, with the hexagon, a geometrical shape that provides a very solid structure to any construction and is able to replicate itself and grow more efficently than any other shape in nature.




Key concepts:
Architecture and Engineering,
Technology,
Education,
Growth,
Collaboration.
Blue is a calming color, its also the color of depth and usually associated with technology. For these reasons its the ideal color for a technology-based online school, used in all its dark and light variations to accentuate the feeling of depth in the content.


The idea was to create a logo that had strenght in itself but could also be modulated to create even stronger structures as a reflection of the power and growth that comes with collaboration and teamwork.

Zigurat is an online school so both fonts are web fonts provided by Google Fonts.

Montserrat was chosen for the main titles (or headers in web language) because of its strong and modern geometrical style that compliments nicely the geometrical logo and creates a strong visual impact in its heavier weights.

Source Sans Pro was chosen for the larger texts because of its clear legibility and its many weights and styles which allow for the multiple information hierarchies needed in academic and technically complex content.


Stationary and merch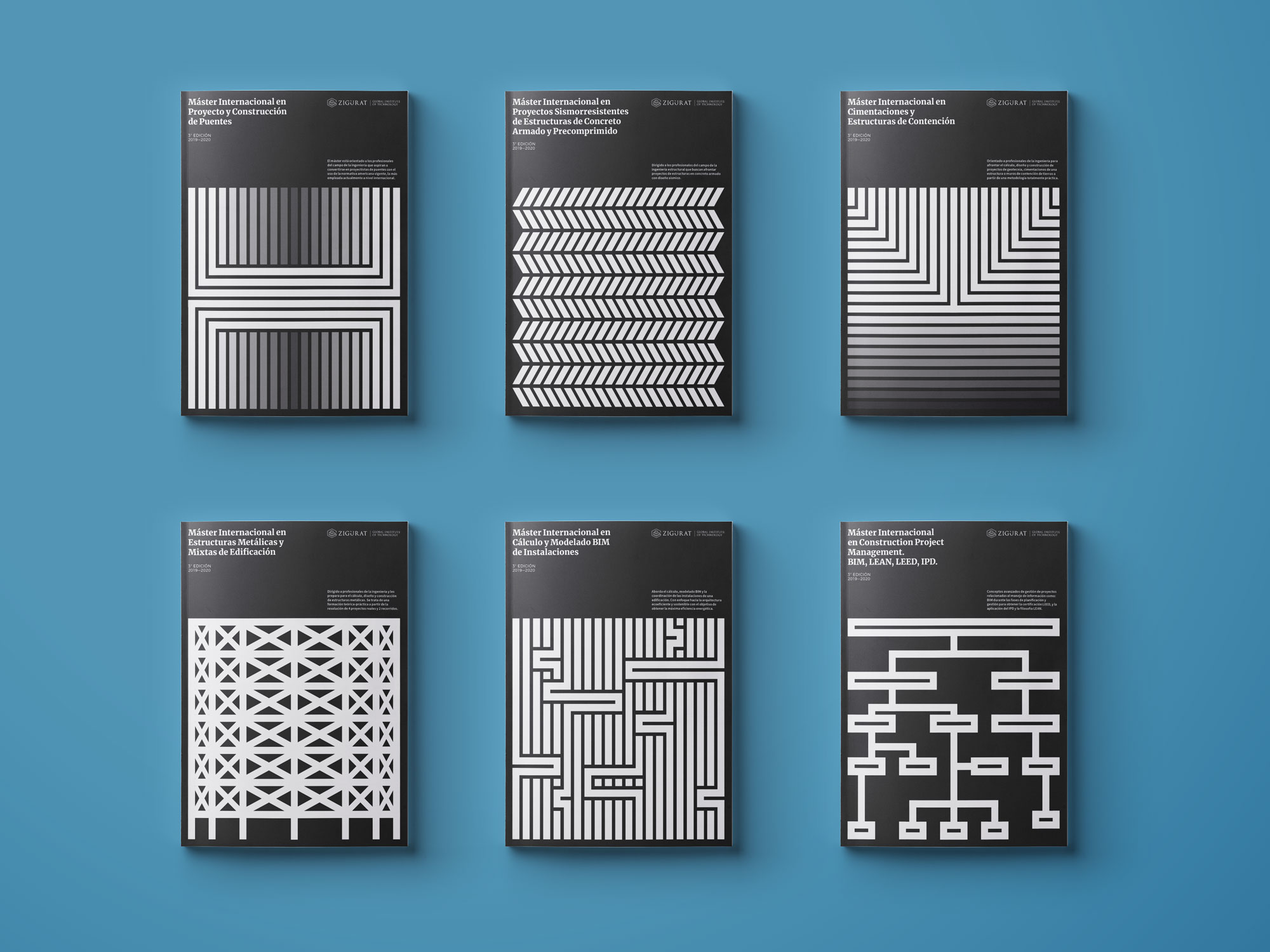 Editorial design
Wall signage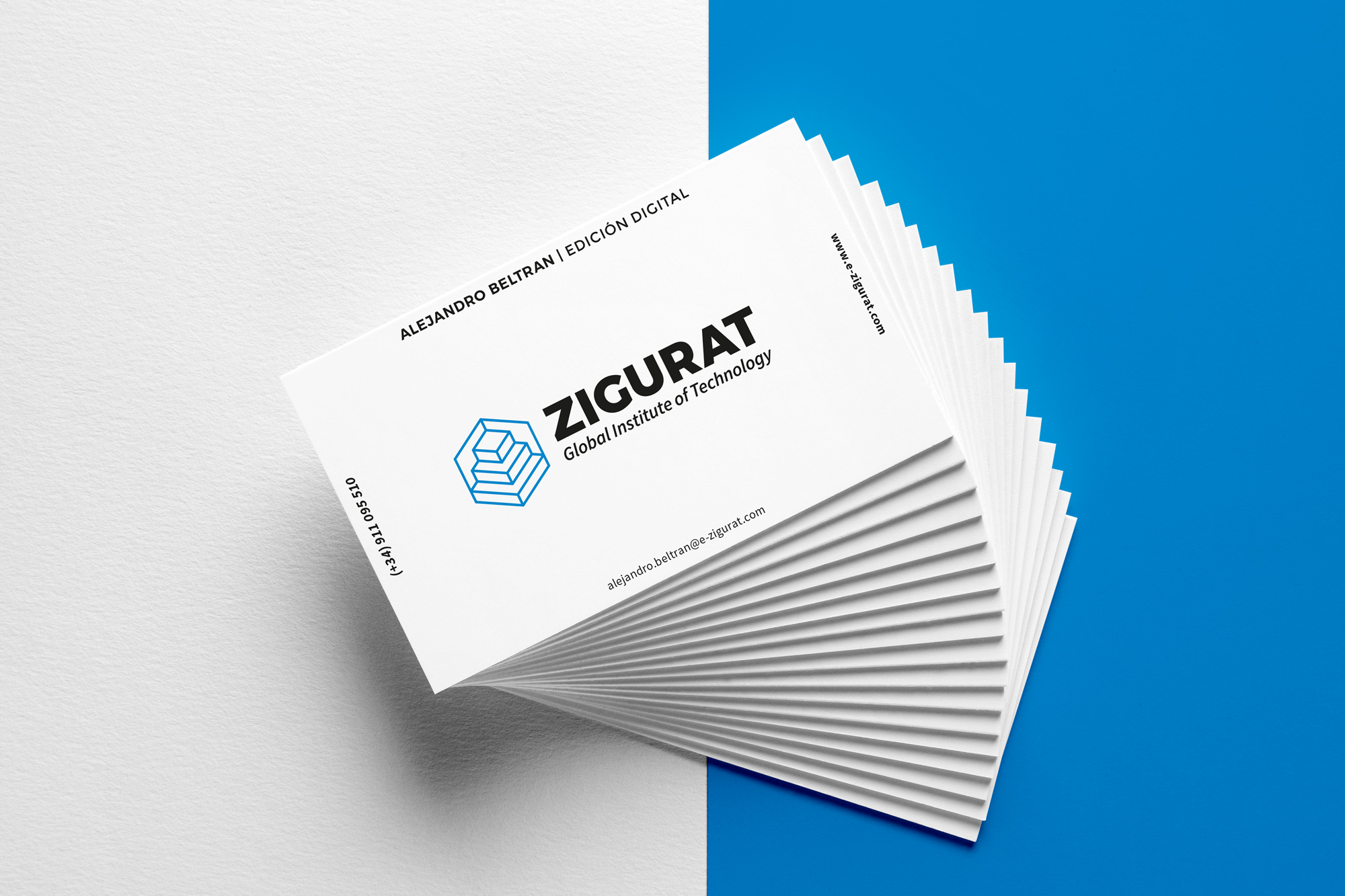 Sationary & business card
Rollups
Photography and collage
Photography, retouch and design
"Augmented reality"

Product Videos (Publicity)
Event Videos
Interviews
---

© Alejandro Beltran — Barcelona, Spain